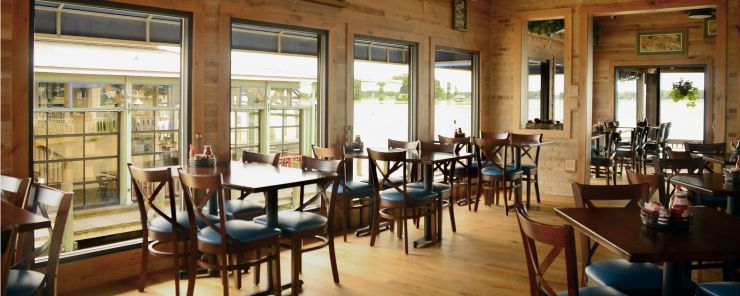 Thank you for your continual support during this stressful time! We are so excited to inform you that in addition to offering take out, curbside pickup, and delivery through Grubhub, we have opened our outdoor deck for dining! We hope you feel some sense of normalcy while you enjoy some fresh food on our deck again for dining and are excited to welcome you back!
While we've opened our doors for dining, we want to share how we're doing our part to protect our community and our world from COVID-19. Below we've listed some of the state mandated requirements, along with some of our own updates. We thank you in advance for your compliance.
We still don't accept reservations, so we ask that you be patient as you wait for your table. We've removed tables to follow our Governor's rules of keeping tables 6-feet apart and filling our outdoor deck at 50% capacity.
All tables have been set to 6-feet apart, so we ask that you please don't move any chairs or tables, and please respect everyone's space by social distancing.
Please don't be alarmed when you see our staff in PPE masks, we're doing our part to protect you.
Please limit your stay to a reasonable time frame so we can ensure all guests have a chance to enjoy their dining experience in a timely manner.
Bar seats and congregating areas are closed to patrons except for thru traffic.
We are offering our full menu, and all menus are paper, so feel free to keep yours or we'll throw it away for you!
For more updates, please follow us on Instagram.
Thank you again for your support and we can't wait to see you! #VBStrong